Another update for this weekend! We moved all the social aspects of the app into a new Friends screen. From here, you can see all your friends' carbon scores, add new contacts and invite your friends to Neutral. We have a lot planned for this screen in the coming months, so stay tuned!
We released a small update that lets you change your reforestation program! Just head over to your subscription and press the button at the bottom conveniently titled "Change offset program". You can also use this to update your reforestation budget!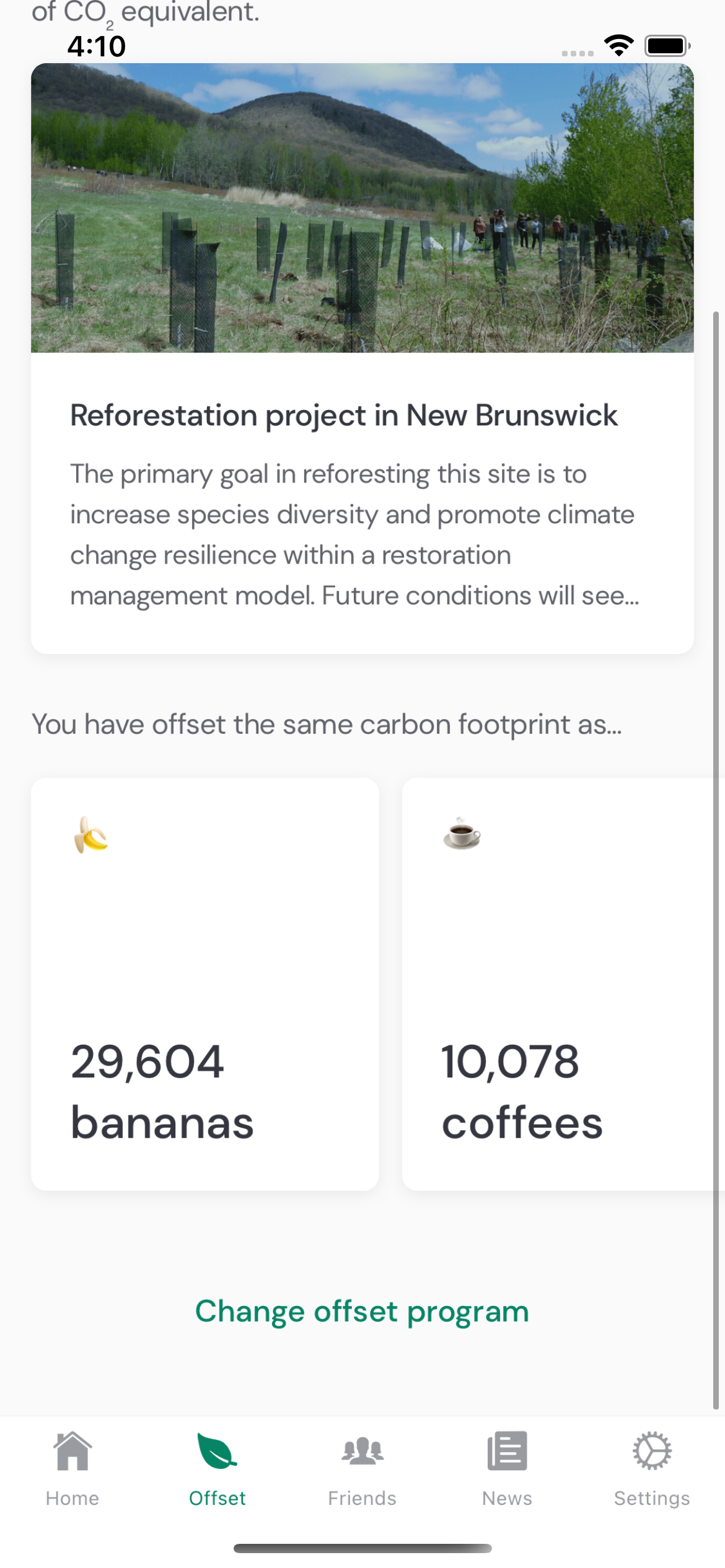 We also launched a massive performance boost across the app, so it should feel a lot snappier from here on out. More importantly, you'll be seeing a lot less loading screens across the app.
That's all for today! 🌲